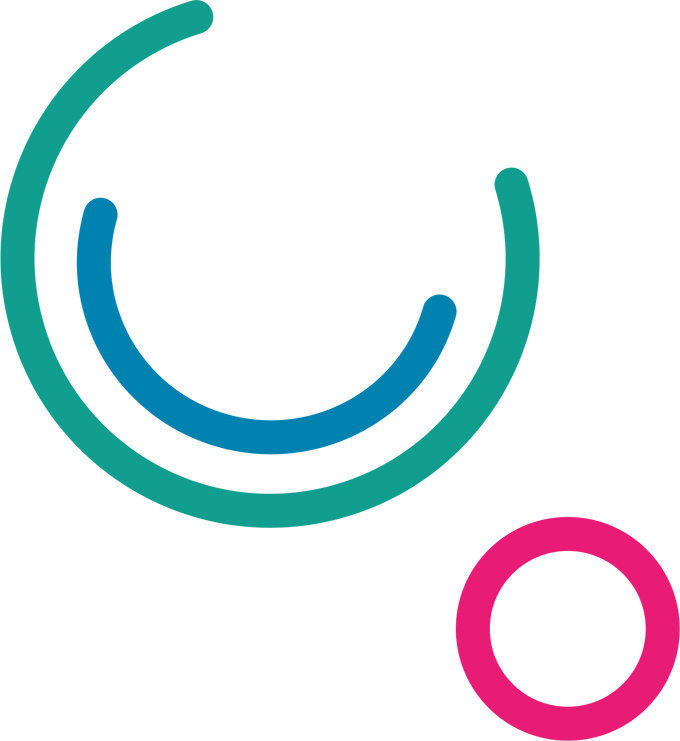 The Ridge
The Ridge was set up in 2012 in response to the lack of opportunities for local people to train/work locally. Over the years, our provision has extended massively in response to local needs, but at our core we are still very much focused on the provision of holistically supported skills training, with an ideal outcome for most people being attaining the dignity of properly paid work. A key aim is to empower people to move from dependency to contribution, with all the fulfillment that can bring. Our support team works closely with a wide range of partner agencies to help address challenges, which can include mental health, substance abuse issues, social isolation, criminal justice involvement, housing/homelessness, debt, domestic abuse, lack of qualifications or skills etc.
We have 2 community gardens which provide beautiful peaceful town centre settings for learning and social interaction - volunteers grow produce and flowers for sale to local businesses, and make lovely spaces for the community to enjoy. We have a lot of food-focused projects, helping people build the knowledge and skills to nurture themselves and their families, on healthy low cost food. We are also an SQA-accredited organisation, so we can deliver certificated skills training, including Rural Skills and Construction. Our Foundations team is a social enterprise construction company owned by the charity. They provide National Certificates in Construction to school pupils from across the county - mostly these youngsters are not thriving in (and in some cases not attending) school. In a practical, non-school setting, it's often possible for them to see themselves differently, to behave and learn in ways which reveal their potential and build their confidence, impacting positively also on attendance, behaviour and attendance in school. The Ridge Foundations has an apprenticeship programme for stonemasons and joiners. The SCIO (charity) owns a number of sites, many including historic but derelict buildings and walls. The apprentices learn and hone their skills through restoration of these important pieces of our local heritage. Most are individuals who have experienced life on the margins of our community, and have not felt valued or included. As the custodians of the historic built environment, their work is appreciated and praised, and we see the enormous benefits to self-worth and mental/physical wellbeing of the whole integrated experience for these increasingly skilled individuals. To sustain this work, we also undertake paid-for contracts locally, where people are delighted to be contributing to support of The Ridge's work while getting high quality restoration undertaken. This also gives a broader experience to the apprentices and helps them prepare for a fulfilling future career beyond The Ridge.
What does Community Wealth Building mean to your organisation and how are you putting that into practice?
We see Community Wealth as being embodied in the fulfilled potential of both people and place, and in the interactions between the two. It was through the need to repair the walls of our garden that we ended up providing stonemasonry apprenticeships - a short pilot project showed the huge impact on individuals' health and wellbeing of that focused engagement with the restoration of a broken historic wall. The connection to our past, to the current garden project, to the passersby of every sort, to the physical fabric of the place was all so powerful in bringing people together to restore themselves in the process of restoring the place, and thereby restoring social bonds across the community. For us, this encapsulates so much of what we understand by Community Wealth Building. We are supporting people locally to build the skills they need to be able to live a fulfilling life as individuals but also as connected members of our community. We provide that skills training through work which has positive impact on shared spaces, and the net impact is an improved physical townscape from which all benefit. We have been able to take ownership of a number of sites on behalf of the community, creating assets protected from development or destruction, available in perpetuity for the community to use to meet its needs as it sees fit at the time. We have a strong focus also on the natural environment and on educating young people in particular about the importance of caring for it, specifically where we live and have direct responsibility. Through the creation of beautiful biodiverse spaces, created and cared for by our youngsters and adult volunteers, we instill the sense of joy, pride and responsibility for the natural world which preserves the most fundamental aspects of our community's wealth, without which we cannot live. In the process, social stratification, stigma and isolation are broken down, and we create a stronger, more resilient community which has the skills to look after itself. This includes that we create a place which is more financially stable and is an attractive destination for people to want to live, work and visit. We are building a kinder society, not least through a community-wide trauma-informed training rollout, and through regular events like the Recovery Cafe and one-offs like the Recovery Festival, where we aim to de-stigmatise issues around addiction and mental health, to emphasise the humanity of those struggling, and enlist the support and kindness of the wider community. We are also very lucky to be part of a town where many other groups are very effectively doing amazing things eg food bank, debt advice, men's shed, Community Woodland Group. For us, an important element of our community wealth building is about working together with other groups to support each other as we work to make our community a better, fairer, safer, resilient and sustainable place - investing in our community wealth into the future.
Are there any specific examples of your CWB journey that you would like to mention to help inspire or educate other smaller groups? These could be barriers you have overcome or pitfalls you would try to avoid
Be open to different 'vehicles' in achieving your aims. Having a financially viable model is fundamentally important, so you need to identify what can be made sustainable beyond project grant funding. This may often require partnership working with eg your local council or a national body, and you may need help to get the necessary policies & procedures etc in place. For example, The Ridge became a Skills Based Academy for the Jobcentre Plus, and used the Employability Fund for a few years, as a means to support local people overcoming challenges to attaining properly paid work or training. This meant we had a basic amount of income, supplemented by project funding, so we could provide a much 'richer', more holisitc and extended level of support than the EF contract required. It meant we could employ skilled trainers/support workers, and get results at a far higher level than would have been expected (87% rather than 30%) for the people who really needed it. For The RIdge Foundations CIC to be able to afford to deliver apprenticeships, we needed the Construction Industry Training Board (who provide apprentice grants and support) to accept that we were 'in scope' as an employer. It was a HUGE fight, but so worth it, and we could not make the numbers add up without external commercial contracts alongside our in-house restoration projects. Having such financial underpinnings enables the necessary stability to be able to plan and deliver over time. That stability is an essential to delivering long-term transformational community wealth building, which is not entirely dependent on the increasingly scant and short-term grant funding cycles.